Goals and tasks
Align your team focus
Goals and tasks is an intuitive way to drive work towards an outcome and get work done. Create, track, and monitor goals and milestones in real-time.
Your goals, strategy and OKRs in action
Your business plan outside of PowerPoint, where others can contribute and bring it to life. These goals act as guides for what the team should place focus on. Every goal has tasks which team members can easily pick up and then work on and update as part of their daily sync. Everything cascades down and back up for easy tracking and visibility.
Map out your strategy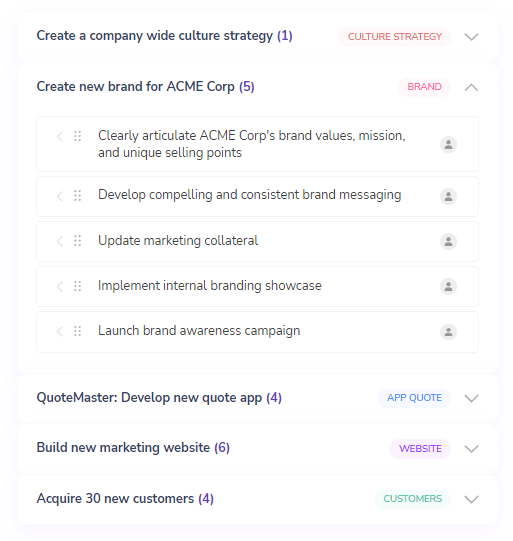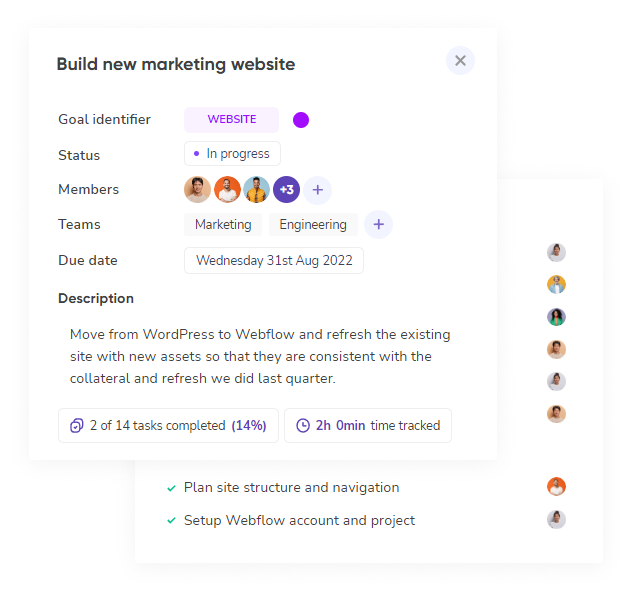 Plan ahead as a team
We've designed the goals feature so that teams can easily link their tasks with a goal, plan ahead, set clear objectives, or assign any emerging work with ease. Individual team players can pick up unassigned tasks and swarm around what needs to be done. This streamlined process will help your team be more productive than ever before.
Start now
Visualise goal progress
Goals view enables the whole organisation to see how different goals are progressing, including how much time has been tracked against a specific goal. This is included in our timetracking feature.
Start with Cadrelo today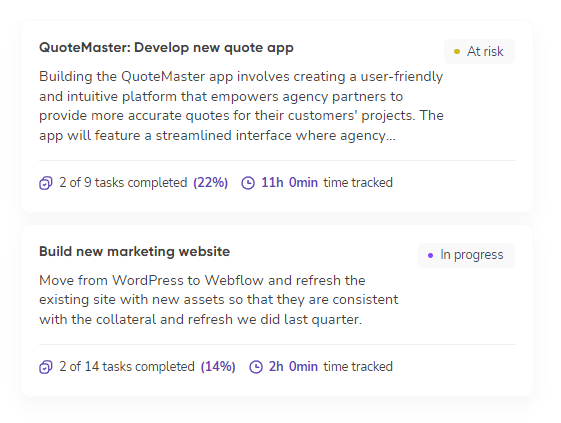 Boost team performance
Goal setting is a powerful motivator, leading to an average improvement of 16% in team performance.
Increase engagement
Strong focus on goal setting results in 62% higher engagement, retention and productivity rates.
Unlock high performance
Teams more aligned with their goals are 20% more likely to be high-performing than teams that lacked goal alignment.
Start with goals and tasks
Cadrelo goals offer a really intuitive way to drive towards an outcome in either planned or emergent workflows so you can just focus on getting stuff done. Easily create, track, and monitor goals and milestones, providing real-time insights into your team's progress.
Start now