for customer success teams
Boost your team's performance
Streamline customer success with Cadrelo. No more inbox chaos or lengthy internal meetings. Keep your team synced and prioritize what truly counts – making sure customers succeed.
Cut the noise and focus on what's important
Keep everyone focused and accountable
Bring your team together
Elevate customer experiences
Initial customer experiences are critical! Smoothly delegate tasks, establish transparent plans, track time, understand effort, and flawlessly execute implementations. Guarantee a seamless process that eliminates oversights and ensures a remarkable brand introduction for new customers.
Start with Cadrelo today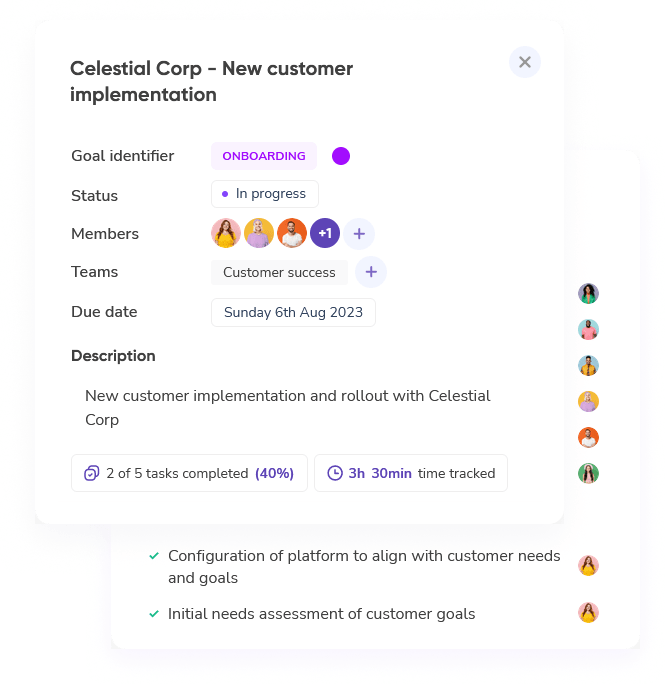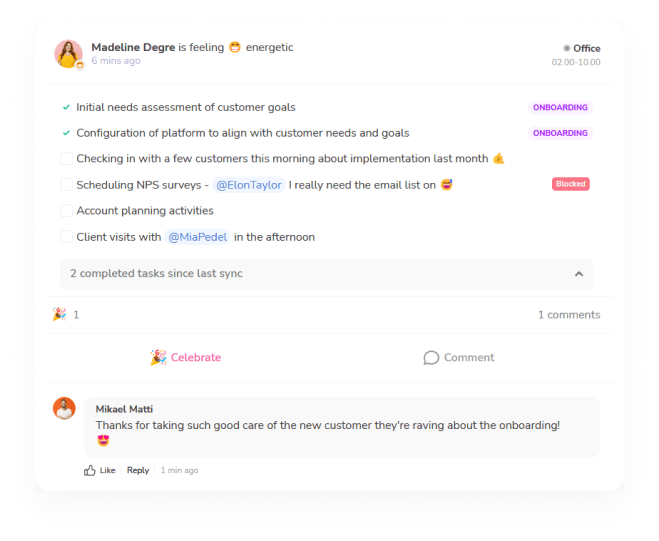 Focus on what's important
Keep your team focused and accountable with a simple daily ritual that tracks, plans, and prioritizes commitments in a simple, intuitive interface. Assign actions, tag teammates, and seek assistance effortlessly. Completed tasks are automatically archived, ensuring no customer needs are overlooked.
Nurture customer success through unity
Teamwork extends beyond tasks – it's about forging a collective spirit. Cadrelo's team-building queries, daily mood insights, and pulse questions cultivate this spirit, enhancing team cohesion. Engaged teams drive substantial results: 20% higher revenue, 21% increased profitability, 17% more productivity, and a remarkable 2.5 times revenue compared to less connected teams.
Start now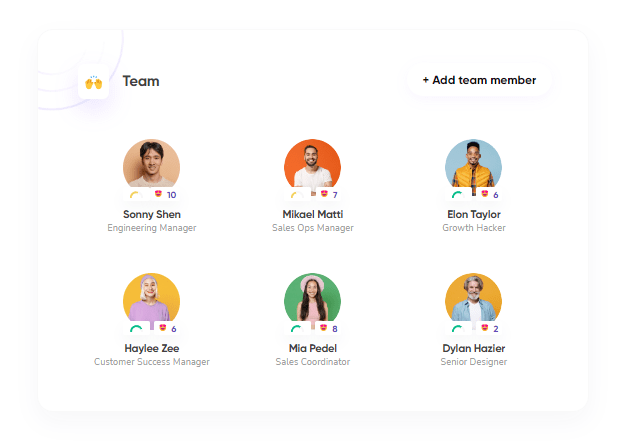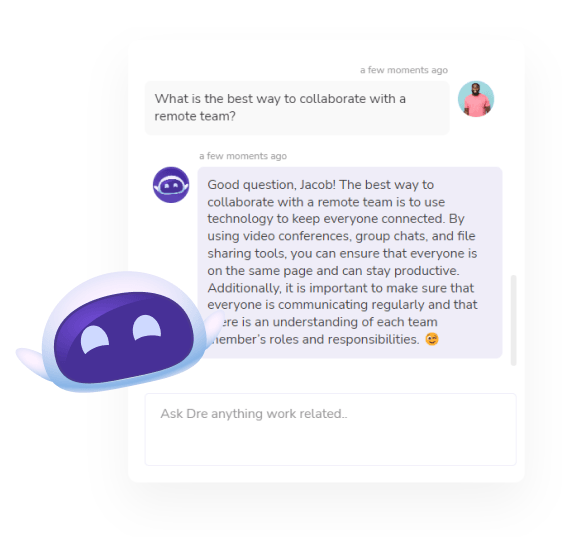 Maximize your team's productivity with Dre
Need a little extra help maximizing your team's productivity? Dre, our powerful AI team member, is here to assist. Dre can help you summarize tasks, provide feedback, and build connections that go beyond work. Whether you're working async, remotely, or in the office, Dre has your back.

Everyone in the loop
Updating progress is a breeze. No more long status meetings. Everyone can understand progress in a glimpse.

Part of the picture
Team members understand how they fit into the bigger picture, where they can contribute and how they can make a difference to shared goals.

Win as a team
Absolute transparency on what everyone in the company is working on makes it easy to shoutout great work and celebrate success together.

Align focus
Create a shared focus, engage everyone, and align them to move in the same direction with transparent goals.

Strategy in action
Take your strategy beyond powerpoints and spreadsheets. Allow teams to contribute and build success in real time.

Connect teams
Cadrelo unlocks the human side of teams to help them achieve anything, no matter how or where they choose to work.
Get your customer success teams work smarter not harder
Our powerful tool streamlines communication and helps your team stay organized, so you can focus on what matters most – your customers. With Cadrelo, your team works at their own pace, tackling tasks and staying in sync without wasting time on unnecessary meetings or email threads.