for product teams
Product teams,
supercharged
Transform your daily huddles with Cadrelo's simple asynchronous updates, say farewell to endless status meetings and keep your product team in the flow!
Simple project management
Stay in flow with streamlined stand-ups
Single source of truth without endless chat threads
Fill the gap between product strategy and day to day work.
It's time to align your product team with lightning speed! Our daily check-ins streamline communication and help you stay on track to crush your goals. Product strategy that's part of day to day real time work, rather than hidden behind PowerPoints, wikis, or spreadsheets.
Surface work buried behind a sea of apps
People spend around 30% of their day looking for resources, write-ups, and other assets they need to get work done. Cadrelo brings everything you need together in one convenient space. Get the information you need, when you need it, and get back to work faster with Cadrelo, today.
Start with Cadrelo today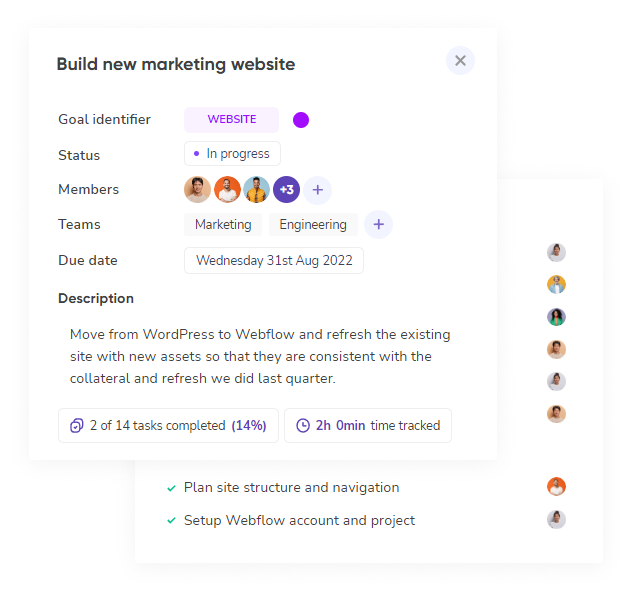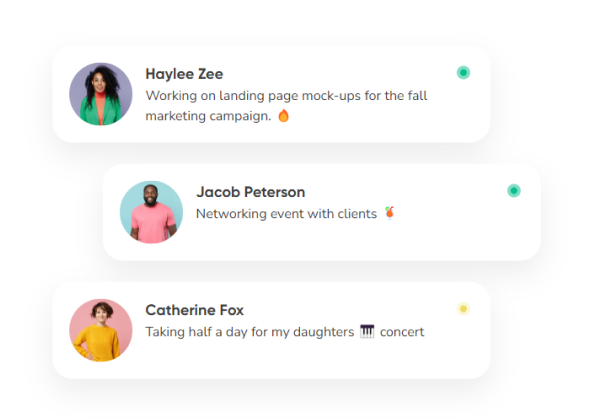 Easily share information
A simple daily ritual. A to-do list. We all know how to use it. Zero onboarding required. Keep everyone in the loop on your active tasks and how they can work with you. Get things done faster and stay on track with a tool that's truly built for multi-disciplinary teams.
Call out blockers, requests for feedback, or points of discussion
Quickly and easily call out blockers, requests for feedback, or points of discussion with our tagging feature! Simply tag your teammates and let them know exactly how they can help. Streamline communication and get things done faster.
Start syncing now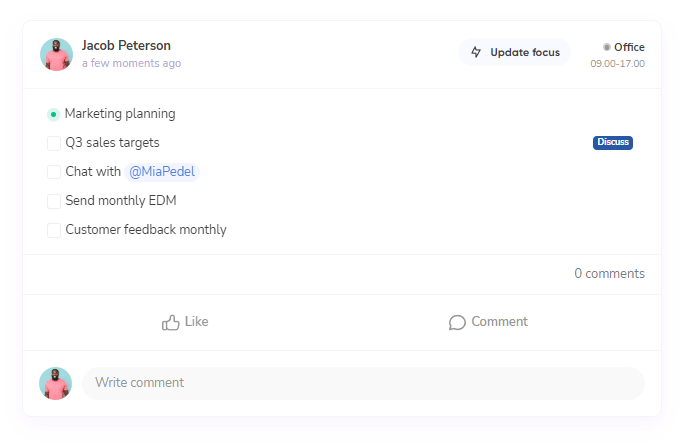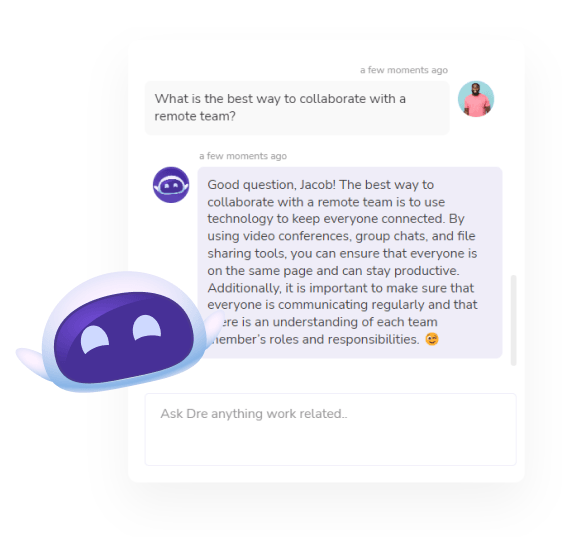 Dre, your teams virtual conductor
Maximize your team's productivity, well-being, and performance with Dre! This powerful digital team member helps you summarize tasks, provide feedback, and build connections that go beyond work. Whether you're working async, remotely, or in the office, Dre has your back.
Sprinkle a little humanity amongst all the work
Bring your product team together, no matter the time-zone, location or employment type. Our team-building questions, daily mood updates, and pulse questions – help you foster a sense of community and strengthen your team's bond.
Get to know your team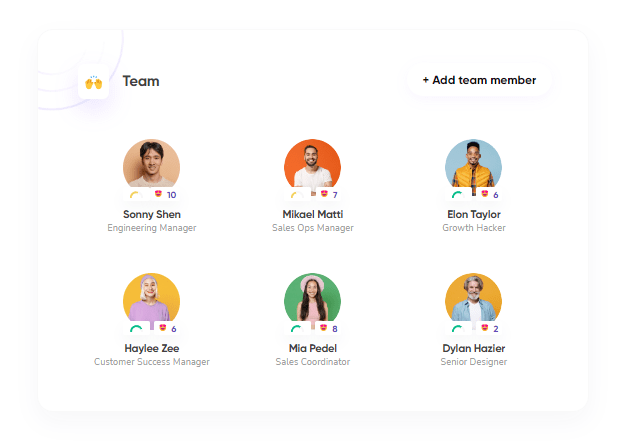 Connect teams
Cadrelo unlocks the human side of teams to help them achieve anything, no matter how or where they choose to work.

Strategy in action
Take your strategy beyond powerpoints and spreadsheets. Allow teams to contribute and build success in real time.

Align focus
Create a shared focus, engage everyone, and align them to move in the same direction with transparent goals.

Win as a team
Absolute transparency on what everyone in the company is working on makes it easy to shoutout great work and celebrate success together.

Part of the picture
Team members understand how they fit into the bigger picture, where they can contribute and how they can make a difference to shared goals.

Everyone in the loop
Updating progress is a breeze. No more long status meetings. Everyone can understand progress in just minutes.
Why product teams love Cadrelo?
Product teams need time to focus and stay in flow. No more cluttered inboxes! No more endless meetings! Cadrelo revolutionizes your team's daily huddle! With its laser focus on productivity and simplicity, this cross-functional tool keeps you in sync without stealing time away from design and development tasks. The best thing about it – everyone does it in their own time! Know where everything is at, without having to dig.